This Dreamer (Paperback)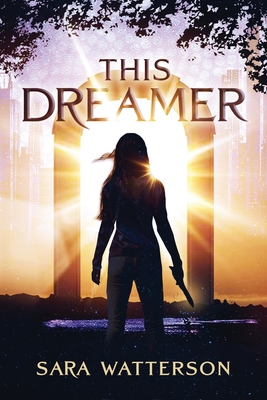 $15.99

In stock with our warehouse--usually ships within 1-7 days. May or may not be in stock at Room.
Description
---
Can she summon the will to do what is necessary, or will she risk all to save a human?
This young adult novel is an urban fantasy portal adventure inspired by the story of Joseph and his dreams, an enthralling mix of fantasy, mystery, and romance.
Adan curses the visions that plague his sleep. All he wants is to be normal, not wake from a nightmare in the middle of history class. They say his dreams reveal the future, but Adan refuses to believe he'll die at the end of a golden blade.
Evie grows restless observing mortals from afar. When a friend offers to smuggle her by portal into the human world, she jumps at the opportunity. Secretly, though, she also hopes to observe Adan, the human Dreamer.
But trouble awaits after their captivating adventure and Evie's delayed return. Not only did she take an unsanctioned trip to the ground, but now the boy, the Dreamer, is missing. Worse still, evidence places him in a sector where Gifted humans are forbidden.
As Adan struggles to survive in a strange land, Evie prepares for another walk among mortals. Donning a human body and wielding a golden blade, she is to travel to this uncharted territory, find Adan, and take care of the problem before her way home is sealed.
As she searches, she wrestles with unfamiliar human emotions and a sneaking suspicion that the Dreamer was smuggled here for a reason. And perhaps the culprit-the Deceiver-is a threat to them all.
★★★★★ Great, clean young adult novel - Amazon Reviewer
This is a great, clean YA fantasy book...thankful for a book I can feel good about letting my kids read
This YA adventure is a clean young adult book for teens, tweens, or anyone. Great for ages 12 and up.
See the author's profile to learn how to get more clean book recommendations for teens and tweens.