Irina: The Vampire Cosmonaut (Light Novel) Vol. 7 (Paperback)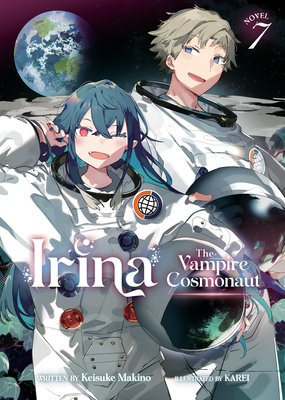 Description
---
TO THE MOON AND BACK

Now that the UK and UZSR have agreed to collaborate, everything is coming together for the ultimate mission: a crewed lunar landing! As the historic launch approaches, Lev decides it's time to open his heart to Irina. The human-vampire pair have weathered victory and tragedy alike, relying solely on each other and their shared passion for the stars. At last, they're bound for the moon they've always dreamed of. The spaceship will carry far more than the dreams of its crew members, however—the hopes and expectations of everyone on Earth are along for the ride!

The final volume!
About the Author
---
Keisuke Makino is a writer in Japan best known for novels, screenplays, and video games, including Irina: The Vampire Cosmonaut, Persona 5, and more.

KAREI is an artist in Japan best known for illustrating light novel series such as Irina: The Vampire Cosmonaut (Light Novel).