No Thoroughfare (Paperback)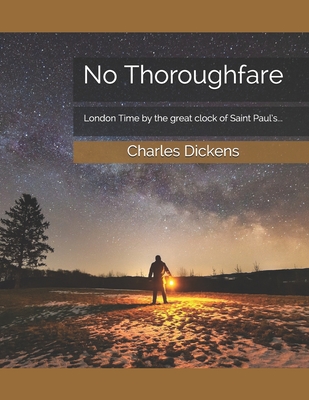 $6.77

Usually Ships in 2-7 Days
All sales of this book are final--it is print on demand and may take up to 2 weeks to arrive.
Description
---
he story contains crafted descriptions, well-drawn and diverse characters, eerie and exotic backgrounds, mystery, semi-concealed identities, brinkmanship with death, romance, the eventual triumph of Good over Evil, and many other elements expected in classic Dickens. Two boys from the Foundling Hospital are given the same name, (Walter Wilding), with disastrous consequences in adulthood. After the death of one - now a proprietor of a wine merchant's company - the executors, to right the wrong, are commissioned to find a missing heir. Their quest takes them from wine cellars in the City of London to the sunshine of the Mediterranean - across the Alps in winter. Danger and treachery would prevail were it not for the courage of the heroine, Marguerite, and a faithful company servant.