No Thoroughfare (Paperback)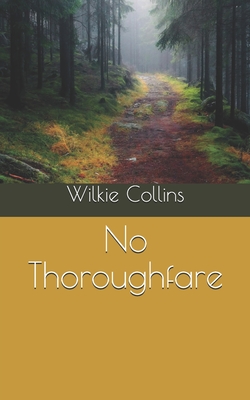 $10.99

Usually Ships in 2-7 Days
All sales of this book are final--it is print on demand and may take up to 2 weeks to arrive.
Description
---
Book Excerpt: ...self as if I was cruel in going to be married and not helping you. It ain't kind. Now, is it kind, Poor Thing?""Sally Hear me, my dear. My entreaty is for no help in the future. It applies to what is past. It is only to be told in two words.""There This is worse and worse," cries Sally, "supposing that I understand what two words you mean.""You do understand. What are the names they have given my poor baby? I ask no more than that. I have read of the customs of the place. He has been christened in the chapel, and registered by some surname in the book. He was received last Monday evening. What have they called him?"Down upon her knees in the foul mud of the by-way into which they have strayed--an empty street without a thoroughfare giving on the dark gardens of the Hospital--the lady would drop in her passionate entreaty, but that Sally prevents her."Don't Don't You make me feel as if I was setting myself up to be good. Let me look in your pretty face again. Put yo..