Situações clínicas em Gestalt-terapia (Paperback)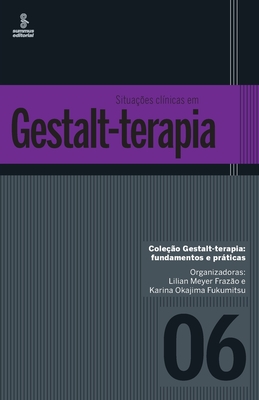 $20.00

In stock with our warehouse--usually ships within 1-7 days. May or may not be in stock at Room.
All sales of this book are final--it is print on demand and may take up to 3 weeks to arrive.
Description
---
Nesta obra, terapeutas com vasta experi ncia apresentam ensaios profundos e sens veis sobre como se trabalha e se pensa clinicamente em Gestalt-terapia. Articulando teoria e pr tica, examinam diferentes tem ticas: o fechamento de Gestalten; o trabalho com sonhos; o apoio a jovens prestes a entrar na vida adulta; a escuta de pacientes transexuais; a cl nica com crian as e adolescentes; o trabalho com pacientes que apresentam ansiedade e depress o etc. Trata-se de narrativas sens veis e delicadas, relatadas por profissionais que diariamente dedicam seu tempo e esfor o a ser testemunhas dos sofrimentos, hist rias, alegrias e dificuldades de seus pacientes. Textos de Alysson de Oliveira Mendes, Beatriz Helena Paranhos Cardella, Eleon ra Torres Prestrelo, F tima Aparecida Gomes Martucelli, Laura Cristina de Toledo Quadros, Lucas Caires Santos, Luciane Patr cia Yano, Maria Aparecida Barreto, Rosana Zanella, Selma Ciornai, S rgio Lizias Costa de Oliveira Rocha.