Flowers in the Attic (Paperback)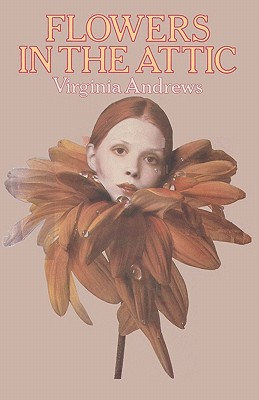 $29.95
Email or call for price.
Description
---
Flowers in the Attic, a great book about a forbidden love, will make you feel lost in a whirlwind of suspense. The heartbreaking torment of not seeing the golden rays of sunlight will depress you and the feeling of being released after having been locked up will make you feel relived. Here you will meet Catherine, Christopher, Cory and Carrie. Catherine is a ballerina; Christopher is a genius aspiring doctor, and Corey and Carrie show artistic abilities. Their mother is a beautiful woman with the power to either make or destroy the only thread of life they have. Left at the mercy of their treacherous grandmother, the children are forced to endure her heartless ways. Beaten, name calling and iniquitous treatment are the theme of religious self-righteousness in this classic novel. Nevertheless, there is hope for the four children, when they wise up and decide that escape is the only road to freedom. The twins cannot grow without sunlight and Catherine is determined to find revenge on her merciless grandmother and uninterested mother. When Catherine discovered the extent of the mother's disinterest she and Christopher make a plan to forever leave the mansion. There are many twists and turns to this book, discovered secrets and hidden plans, there is an interesting plot and never ending discovery. Some things are not discovered until book three or four. Catherine dances her days away, dreaming of becoming a world renowned ballerina. She teaches herself to go on point and dedicates her time to that. She believes she is very beautiful, princess like, and irresistible, but really she just has a growing obsession with her maturing body. Every day she becomes more and more like her mother. They have the same pale blond hair. All of the children have cornflower blue eyes and Christopher looks exactly like his father.