Hilma AF Klint: Painting the Unseen (Paperback)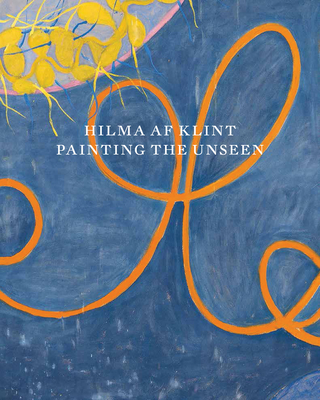 $39.95
Email or call for price.
Description
---
Working before Kandinsky and Malevich, Hilma af Klint was arguably the first abstract painter
Hilma af Klint graduated from the Royal Academy of Fine Arts in Stockholm in 1887, established a studio in the city, and began creating and exhibiting traditional landscapes, botanical drawings and portraits. Privately, however, af Klint was already beginning to discard what she had learned at the Academy in favor of painting the invisible worlds hidden within nature, the spiritual realm and the occult.
As early as 1906, af Klint was working with abstract imagery--giving her a lead of several years in the modernist race to be the first to discover abstraction. She joined a group of four other female artists, "The Five," which held's ances and experimented with automatic writing and drawing--decades before the Surrealists would do something similar.
In 1905, af Klint received a "commission" from the mysterious entity Amaliel to create her most important body of work: The Paintings for the Temple. Hilma af Klint: Painting the Unseen focuses on this important series, consisting of 193 predominately abstract paintings in various series and subgroups. Claiming to act as merely a medium for spiritual forces guiding her hand, af Klint painted a path towards a harmony between the spiritual and material worlds; good and evil; man and woman; religion and science.
Swedish painter Hilma af Klint (1862-1944) is now regarded as a pioneer of abstract art. Though her paintings were not seen publicly until 1987, her work from the early 20th century predates the first purely abstract paintings by Kandinsky, Mondrian and Malevich.