Bacon (Hardcover)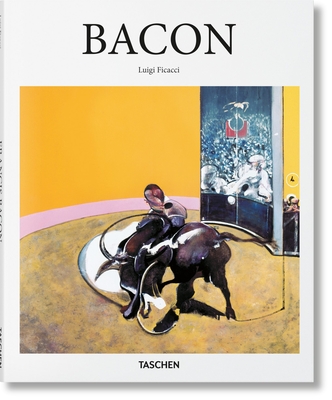 $16.00

Usually Ships in 2-7 Days
All sales of this book are final--it is print on demand and may take up to 2 weeks to arrive.
Description
---
Largely self-taught as an artist, Francis Bacon (1909-1992) developed a unique ability to transform interior and unconscious impulses into figurative forms and intensely claustrophobic compositions.
Emerging into notoriety in the period following World War II, Bacon took the human body as his nominal subject, but a subject ravaged, distorted, and dismembered so as to writhe with intense emotional content. With flailing limbs, hollow voids, and tumurous growths, his gripping, often grotesque, portraits are as much reflections on the trials and the traumas of the human condition as they are character studies. These haunting forms were also among the first in art history to depict overtly homosexual themes.
About the series
Born back in 1985, the Basic Art Series has evolved into the best-selling art book collection ever published. Each book in TASCHEN's Basic Art series features:
a detailed chronological summary of the life and oeuvre of the artist, covering his or her cultural and historical importance
a concise biography
approximately 100 illustrations with explanatory captions