Mondrian (Hardcover)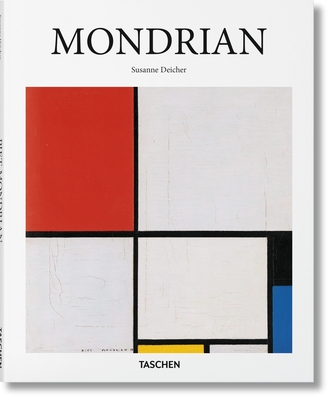 $16.00
This item is out of stock with our warehouse. Some recently published books may be in stock @ Room. Email to check.
Description
---
Figure cl de l'avant-garde internationale, Piet Mondrian (1872-1944) tait un extraordinaire peintre et th oricien de l'art, dont la profonde influence se ressent toujours aujourd'hui. Apr's avoir forg l'expression n oplasticisme , il a d velopp une peinture uniquement compos e des couleurs primaires ressortant sur une grille de lignes noires verticales et horizontales et un fond blanc.
Selon Mondrian, cette peinture essentielle participerait l'av nement d'une soci t dans laquelle l'art n'aurait pas de place, mais participerait plut t la r alisation totale de la beaut . Mondrian a v cu Amsterdam, Paris, Londres et New York, m tropoles modernes qui l'ont inspir , tout comme la musique contemporaine, et plus particuli rement le jazz. En 1917, il a particip la fondation de De Stijl, d'abord une publication avant de devenir un cercle de professionnels se consacrant l'art strictement g om trique des horizontales et des verticales.
travers des oeuvres cl's et des textes synth tiques, ce livre d'introduction pr sente le travail singulier et novateur de Mondrian, source d'inspiration in puisable pour la mode, l'art, l'architecture et le design, des pochettes d'album des White Stripes aux robes Yves Saint Laurent.
propos de la collection
Chaque volume de la Basic Art Series de TASCHEN contient:
une chronologique d taill e de la vie et de l'oeuvre de l'artiste qui rend compte de son importance culturelle et artistique
une biographie concise
une centaine d'illustrations couleur accompagn es de l gendes explicatives