My Life and Loves (Paperback)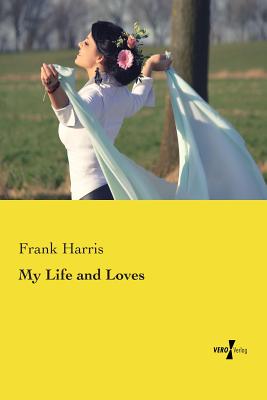 $27.50
This item is out of stock with our warehouse. Some recently published books may be in stock @ Room. Email to check.
Description
---
"If America had not reduced me to penury I should probably not have written this book as boldly as the ideal demanded. At the last push of Fate (I am much nearer seventy than sixty) we are all apt to sacrifice something of Truth for the sake of kindly recognition by our fellows and a peaceful ending. Being that "wicked animal", as the French say, "who defends himself when he is attacked'' I turn at length to bay, without any malice, I hope, but also without any fear such as might prompt compromise. I have always fought for the Holy Spirit of Truth and have been, as Heine said he was, a brave soldier in the Liberation War of Humanity: now one fight more, the best and the last. ...] I want to teach youths how to use their magazine gun of sex so that it may last for years, and when they come to the double-barrel, how to take such care that the good weapon will do them liege service right into their fifties, and the single-barrel will then give them pleasure up to three score years and ten. Moreover, not only do I desire in this way to increase the sum of happiness in the world while decreasing the pains and disabilities of men, but I wish also to set an example and encourage other writers to continue the work that I am sure is beneficent, as well as enjoyable. This book is a reprint of the original published in 1922.