Raising Rudy: A Seemingly Insignificant Guatemalan Boy (Paperback)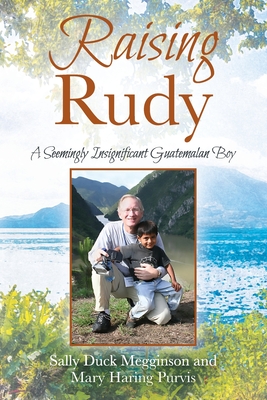 $19.95

Usually Ships in 2-7 Days
All sales of this book are final--it is print on demand and may take up to 2 weeks to arrive.
Description
---
Rudy was born in 2003, in the slums of Guatemala City, to a woman that didn't want or love him. She discarded him at birth. He was tossed from place to place and physically abused by a bitter stepmother. When Rudy was 7-years-old, a glimmer of hope began shining into his bleak life. A Guatemalan woman, an American missionary serving in Guatemala, and an American pastor and his wife, step by step, began changing this young boy's life. For over six years, things only got better and better for little Rudy. He traveled, and everywhere he went, people fell in love with him. In the USA, in Guatemala, and in Costa Rica. Then tragedy struck. You won't want to put this book down as you read the details of Rudy's life, learning to fish with his grandpa in a remote village, helping his grandma gather firewood, or living with the only white woman in town. You will laugh at Rudy's reaction to his first airplane flight. You will feel the young boy's excitement at getting to live near the beach in Costa Rica, watching monkeys swing through trees, and avoiding iguanas sunbathing on the rocks. You will learn to love Rudy too, like so many others. Yet there will be moments where your heart will break at what he had to endure. This book will not only tell Rudy's unique story but hopefully inspire you to never hesitate in taking a risk on love.