The School of Venus (Paperback)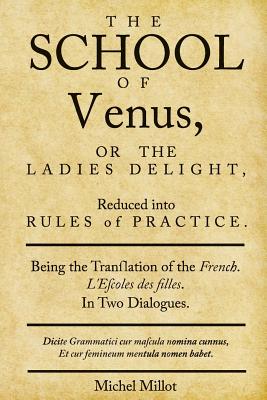 $18.00

Usually Ships in 2-7 Days
All sales of this book are final--it is print on demand and may take up to 2 weeks to arrive.
Description
---
In an age where the Church ruled and anything but the missionary position with your spouse was a sin, people still wanted more. That is clear from the fact that this book exists, was translated from the original French to English, and at least one parliamentarian admitted to reading it. I'll add in my own assumption that even without this book there would be a lot of people asking for forgiveness for their bedroom activities based on the Church's guidelines. Samuel Pepys, an Admiral and Parliamentarian purchased his own copy in England, in 1668 when he saw it in an average book store. Though, he notes he bought it in plain binding as he intended to burn it after reading as not to disgrace himself if someone found it. He skipped church the next day to peruse his purchase and on conclusion wrote this in his diary: "It was not amiss for a sober man once to read over to inform himself in the villainy of the world... it did force my prick beyond stand all the while.