The Texas Constitution: The People, History, and Government of the Lone Star State (Paperback)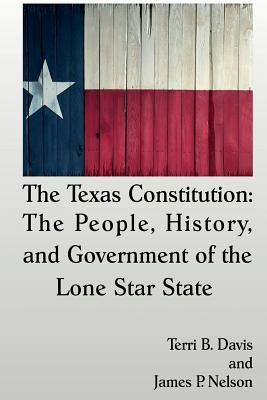 $18.95

Usually Ships in 2-7 Days
All sales of this book are final--it is print on demand and may take up to 2 weeks to arrive.
Description
---
This is a book written for university political science classes. It focuses on the Texas constitution, its history, and how it functions in Texas politics. It discusses the constitution's context in American federalism and the role of elections, political parties, and interest groups in the state and gives much attention to the three branches of Texas government created by the Texas Constitution of 1876. The book provides foundations for understanding the current Texas Constitution and some of the unique features of Texas government. Historically, the Constitution was written in response to the state's experience with Reconstruction and the governorship of Edmund Davis, and a political culture that embraced and continues to embrace rugged individualism and a strong belief in limited government. Today, the legislative, executive, and judicial branches of Texas government retain the basic structures created for them by the Constitution of 1876, as well as additional features added through constitutional amendments and state statutes.