The Paintings and Drawings of John DOS Passos: A Collection and Study (Hardcover)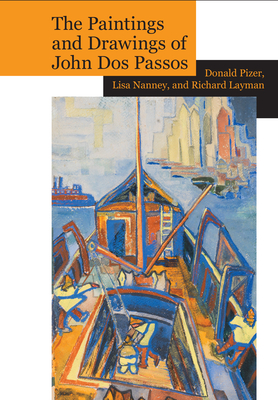 $130.00
Email or call for price.
Description
---
In addition to being a major twentieth-century author, John Dos Passos painted, principally in watercolor, throughout his career. This book reproduces 68 examples of Dos Passos's art, almost all in full color, presented in two parts containing 13 sections. In Part One, each section is
devoted to a similar kind of art work produced within a specific time frame; in Part Two, each section consists of work in a specific genre. The book also includes essays devoted to the history and nature of Dos Passos' work as a pictorial artist and to the relationship of this work to his novels. It concludes with a survey of Dos Passos art collections, exhibitions, and previous published illustrations and paintings. The book as a
whole seeks to demonstrate that Dos Passos's lifelong commitment to and practice of pictorial representation are vital aspects of his career because they confirm and manifest in both verbal and visual stylistics such modernist tendencies as Fauvism, Cubism, and Expressionism. Both the essays and
illustrations in this book argue for the importance of Dos Passos's paintings as keys to fully understanding the writer's complex body of work and, in their striking compositions and vibrant colors, as challenging objects of visual pleasure in their own right.

About the Author
---
Donald Pizer is Pierce Butler Professor of English Emeritus at Tulane University. Lisa Nanney is an independent scholar. She is the author of John Dos Passos Revisited (Macmillan Press, 1998). Richard Layman, President, Bruccoli Clark Layman; Managing Director, Layman Poupard Publishing, LLP.