The Inheritance of Shame: A Memoir (Paperback)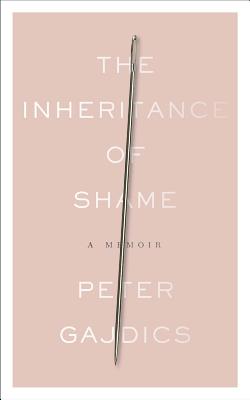 $17.99

In stock with our warehouse--usually ships within 1-7 days. May or may not be in stock at Room.
Description
---
Read the book that's getting conversion therapy banned in Canada

Winner of the Independent Book Publisher Award, Finalist for the Randy Shilts Award for Gay Nonfiction and the Saints and Sinners Emerging Writer Award.

Unforgettable... This book is appallingly appropriate in these times. -- FOREWORD REVIEWS

This resonant and acclaimed memoir recounts the six years that the author spent in a bizarre form of conversion therapy that attempted to cure him of his homosexuality, and the inspiring story of how he cast out shame and reclaimed his life.

Kept with other patients in a cult-like home in British Columbia, Canada, Peter Gajdics was under the authority of a dominating, rogue psychiatrist who controlled his patients, in part, by creating and exploiting a false sense of family. Juxtaposed against his parents' tormented past-his mother's incarceration and escape from a communist concentration camp in post-World War II Yugoslavia, and his father's upbringing as an orphan in war-torn Hungary, The Inheritance of Shame explores the universal themes of childhood trauma, oppression, and intergenerational pain.

"DEEPLY MOVING. -- THE ADVOCATE

"RAW AND UNFLINCHING -- KIRKUS REVIEWS

"A HERO'S JOURNEY IN WHICH ANY READER, GAY OR STRAIGHT, CAN FIND INSPIRATION." -- LAMBDA LITERARY FOUNDATION

All over the United States and Canada, districts, cities and states are banning conversion, ex-gay and reparative therapies. A powerful example of healing through memoir, this book offers the most complete and compelling reason for those bans to date. A groundbreaking memoir, The Inheritance of Shame offers insights into overcoming all kinds of shame, especially that which has trickled down from previous generations, and into the complicated but all-too-worthwhile process of forgiveness.