Kill Manual (Paperback)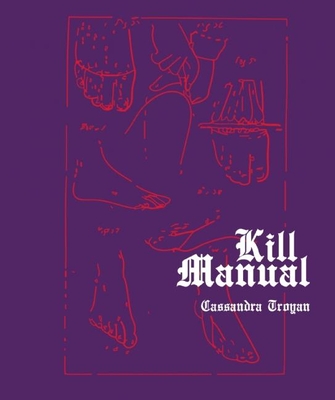 $13.95
Usually Ships in 1-5 Days
Description
---
Cassandra Troyan's Kill Manual plunges the reader through a series of bizarre exchanges and extreme situations in an intense examination of schizophrenic desire. The residual effects of pleasure, shame, and pursuit of capital pervade its contortions, at once brilliant achievements and a formal nightmare.
About the Author
---
Cassandra Troyan is an artist, writer, and filmmaker who lives and works in Chicago. She is the author of "Blacken Me Blacken Me," "Growled" (Tiny Hardcore Press, 2014) and "Throne of Blood" (Solar Luxuriance, 2013), and is featured in a Spanish bilingual collection of poetry, "Vomit: Anthology of Young North American Poets" (El Gaviero Ediciones, 2013).

Her films and visual art have been screened or exhibited internationally. She co-curates the Chicago reading and performance series ARTIFICIAL EAR, which she started in 2010.