Hope is Coming: A true story of grief and gratitude (Hardcover)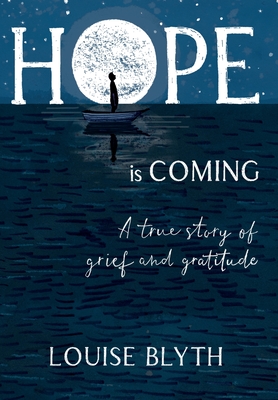 $19.99
Usually Ships in 2-7 Days
All sales of this book are final--it is print on demand and may take up to 2 weeks to arrive.
Description
---
In this gripping memoir, Louise Blyth charts the love story she shared with her husband and shares how it prematurely toppled into grief, pain and enlightenment.
Hope is Coming documents what happened when thirty-three-year-old George, a stoical and dynamic father of two, was diagnosed with advanced cancer.
Told through letters, love notes and text messages this true-story shares beautiful insight into one of life's biggest milestones. It tenderly provokes a deeper look inside our hearts and shines a light on some of life's biggest questions.
The couple's story highlights the strength and fortitude of the human spirit, whilst also teaching that peace and connection can emerge from sadness. This book will speak to all of those who have loved, lost and search for the meaning of life in death