Therapeutic Parenting with PACE: An Attachment, Trauma and DDP Informed Group Programme and Training Resource (Spiral bound)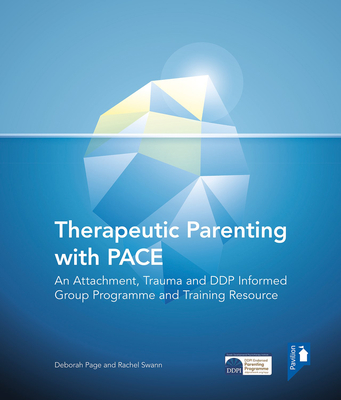 $156.00
Email or call for price.
Description
---
Therapeutic Parenting with PACE is a comprehensive resource designed for training those who work with, parent, and care for children and young people who have experienced the damaging effects of abuse, neglect, and disruption to the primary caregiver relationship. Presented as an 11-session group programme, the pack offers an accessible overview of the core concepts of developmental trauma, trauma-informed therapeutic care, and self-care for carers. Reading materials, video clips, and skills exercises support and reinforce each area covered. The underpinning model is Dyadic Developmental Psychotherapy (DDP), an approach which allows carers to get beyond the defences and blocked trust of children in their care using Playfulness, Acceptance, Curiosity, and Empathy (PACE). By helping participants understand and respond to the impact of developmental trauma on children, the resource aims to help reduce the spiral of failed relationships suffered by many young people who have been removed from their birth families.
About the Author
---
Deborah Page is a Consultant Clinical Psychologist with Sussex Partnership NHS Foundation Trust, a certified DDP Practitioner and Consultant, and Clinical Lead of a CAMHS team for looked after children and young people. She specialises in therapeutic work with families in the area of fostering and adoption. She has thirty years of practice and supervision experience, as well as experience in delivering training to local authority partners and others. Rachel Swann is a Consultant Clinical Psychologist specialising in child and adolescent mental health, and a qualified DDP practitioner. She was Lead Clinician in an NHS and Local Authority Looked After Children's Mental Health Service, where she worked for fourteen years before leaving in 2018 to lead on the development of a new trauma informed model of care in two welfare secure children's homes.