The Boxer's Story: Fighting for My Life in the Nazi Camps (Hardcover)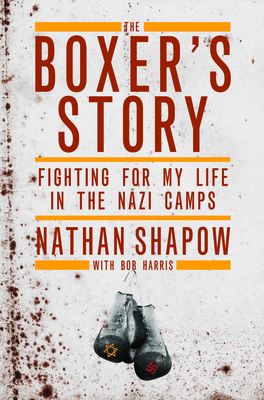 $24.95
This item is out of stock with our warehouse. Some recently published books may be in stock @ Room. Email to check.
Description
---
Once in a while there comes along a story so powerful and so emotive that it makes you rethink your own values. This is the story of Nathan Shapow, a young Latvian, born in Riga, with nothing more on his mind than becoming a world-renowned boxer. However, the sound of jackboots marching across Europe and the systematic extermination of the Jews put an end to his boxing dreams. He was to fight a different sort of fight: one for survival. The prize? His life. Seeing his youth disappear in the squalor of the ghettos and the horror of the concentration camps, Nathan fell back on his previous existence to sustain him. The years of training, the running, the speed of work, the three-round amateur fights in the gym, the street fights in Riga, and the sheer competitive nature he developed saved him on more than one occasion, especially when he was forced to box for his life against a top German fighter in a concentration camp. The Boxer's Story is an extraordinary and powerful true story that reads like a thriller. It will deeply affect everyone who reads it.
Nathan Shapow was born in Riga, Latvia, and survived various camps including Birkenau and Stutthoff. After the war he went to Palestine, where he fought for the creation of Israel. He lives in Los Angeles, California, with his wife and family.