The M1 Garand (Weapon) (Paperback)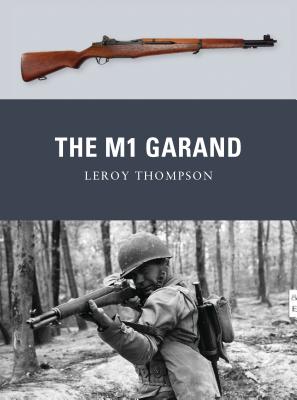 $22.00
This item is out of stock with our warehouse. Some recently published books may be in stock @ Room. Email to check.
Other Books in Series
This is book number 16 in the Weapon series.
Description
---
The M1 Garand gave US infantrymen a marked edge during World War II. It shot faster and further than enemy infantry rifles and hit harder. No less an authority on killing the enemy than General George S. Patton called the Garand, "The greatest battle implement ever devised." At a time when opposing forces were armed with bolt action rifles, US troops had a highly reliable self-loader. It was the US Army's principal infantry weapon in World War II, beloved of troops for its ability to withstand hard use and be ready when needed. In most battles the Garands speed of fire combined with the powerful .30-06 cartridge gave US troops a distinct advantage. The eight-round clips which were used to load the M1 Garand were, however, viewed with mixed emotions by the troops on the ground. Eight rounds was not much magazine capacity for a self-loading rifle, thus requiring frequent reloading in combat. Some Army and Marine Corps troops allegedly felt that the distinctive "twang" as the Garand's clip was ejected when empty alerted the enemy that the soldiers were reloading and resulted in an attack. But this problem may have been overstated as experienced troops did not all empty their weapons at the same time. It was also a particularly heavy weapon in contrast to the much lighter M1 Carbine. But the Garand became the defining mankiller of the war, despite its weight and magazine problems, and many US combat veterans consider it one of the key reasons they survived the war, as one veteran succinctly commented, "I let my Garand do the talking."
About the Author
---
Leroy Thompson has trained military and police special-operations units around the world, focusing especially on the tactical use of firearms. He is the author of more than 50 books, including The Colt 1911 Pistol and The Browning High-Power Pistol for Osprey.

Peter Dennis was inspired by contemporary magazines such as Look and Learn, leading him to study Illustration at Liverpool Art College. Peter has since contributed to hundreds of books, predominantly on historical subjects, including many Osprey titles. A keen wargamer and modelmaker, he is based in Nottinghamshire, UK.