Celestial Journeys by Josephine Wall Mini Wall calendar 2021 (Art Calendar) (Calendar)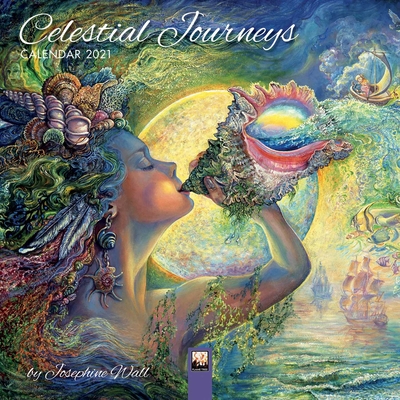 $7.99
Email or call for price.
Description
---
Take a breathtaking journey into the spiritual landscape with a calendar featuring fantasy works by contemporary artist Josephine Wall in this mini wall calendar. Dazzling artwork with swirling backgrounds, vibrant colours and otherworldly beings bring this calendar to life with the inspirational sense that anything is possible. In this mini wall calendar, informative text accompanies each work and the datepad features previous and next month's views.
About the Author
---
Designed and developed at Flame Tree Publishing, independent publisher and creator of fine, illustrated books, journals, notebooks, jigsaw puzzles and art calendars.