Historias Cortas de Sexo: Una colección erótica de cuentos explícitos, tabù, tríos, bisexuales, lesbianas, maduras, vírgenes y de todas las expe (Paperback)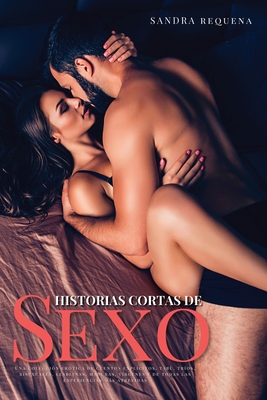 $22.99
This item is out of stock with our warehouse. Some recently published books may be in stock @ Room. Email to check.
Description
---
El Erotismo ha sido tema de pol mica en distintas sociedades, resultando incluso censurado por gobiernos y perseguido por sectores religiosos, que lo consideran un pecado, una falta de principio y de valores e incluso una aberraci n las publicaciones de tipo er tico o sexual.
Este libro aborda el erotismo de manera abierta con un lenguaje directo y con matices de altruismo, un aspecto que resulta o representa tab para muchos seres y sociedades. El lector o lectora tiene la posibilidad de ubicarse desde el punto de vista de los actores seg n su inter's, su intenci n. Permite la recreaci n al lector desde las experiencias narradas; la creatividad del autor establece una relaci n entre fantas a y experiencia, generando ese enlace necesario que lo atrapa.
Una lectura f cil, simple, directa que envuelve lo vulgar con lo morbo, con la consideraci n del autor en la naturalidad existente en el acto sexual. Nos refresca pasajes en distintos ambientes y espacios an logos para cualquier lector, que siente y se apasiona, que sencillamente vive y coexiste, actividades que resultan de la vida misma, del d a a d a, esbozando escenarios en los que podemos hacer proyecciones, combinando situaciones que nos son comunes.
Es un juego de imaginaci n, filiaci n con experiencias cercanas, una posibilidad de cruzar emocionalmente entre ficci n y realidad, ese juego de fantas a que genera inter's en completar su lectura.