Obsessive Bond: A Harem Fantasy, Milf (Paperback)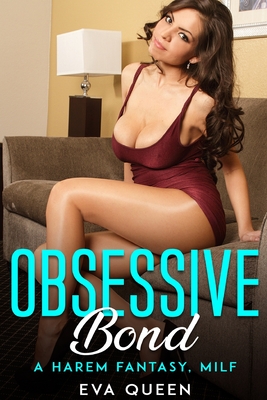 $12.95
This item is out of stock with our warehouse. Some recently published books may be in stock @ Room. Email to check.
Description
---
Dominic always had a secret crush on her best friend Trisha's mother, Mrs. Charlotte Collins. He was somewhat inexperienced with his dating skills, or perhaps, he posed himself as whenever he would go on a date with Trisha. But, his secret temptation corrupted his senses to such an extent that he started to fantasize about the plump, gorgeous hot mom of his friend's. When Charlotte thought to help Trisha in her exams by some evil means, fate gave Dominic the only delightful chance he could ever have in his life to be with Charlotte. But, Charlotte was a pious woman, true and faithful to her husband, Peter. So, all Dominic asked from her was her mature input to polish his dating skills. As their dating progressed secretly behind Trisha's and Peter's back, they started to experience a tender feeling toward each other. It wasn't loved. Perhaps, it was forbidden. It was something beyond the explanations. That was so because every time Dominic told Charlotte that she was gorgeous, she was beautiful, she was lovely, charlotte felt those words from her heart. She realized that she meant more to him than just those words or anything or anyone else in the world. He always expressed from his eyes how much he adored her and that he cherished every single time they had been on a date. His hands, his lips, his skin, his touch expressed that he needed her, and he loved to get lost in the corruptive, sinful thoughts about his best friend's seductive mom. Every time he whispered he loved her, he helped her remember that she was the best gift in his life.