Oppositional Defiant Disorder: A Parents' Guidebook for Children and Adolescents with O.D.D. (All you need from theory to practical strategies) (Paperback)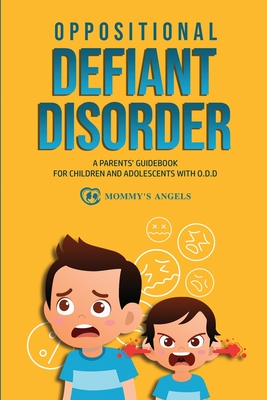 $24.95

Usually Ships in 2-7 Days
Description
---
Learn How to Recognize if Your Child is Suffering from ODD and Deal with it with Nonmedical Solutions
Have you noticed that your child is often angry and quarrelsome?
Are you constantly arguing with your teenager?
Is your child often challenging you and arguing with teachers and other authoritative figures?
If so, he or she might be suffering from Oppositional Defiant Disorder (ODD).
It can be quite difficult to recognize the difference between an emotional or stubborn child and a child with ODD. The syndrome mostly shows in teenagers but can manifest in younger children too. It's completely normal in the course of a child's development to show certain symptoms of defiance and anger, but the line can be easily crossed if you don't react in time.
ODD has certain tell signs that will help you define whether your child is suffering from it.
This book will list and describe those ODD symptoms in detail so you can analyze your child's behavior like a professional and take necessary steps.
But more importantly, this book provides strategies and solutions for this troublesome behavior. So turn to it to help your children and build positive family communication.
Here's just a fraction of what you'll learn with this book:
How to recognize the ODD symptoms and differentiate between ODD behavioral pattern and "normal" outbursts
When and how to intervene and start working on your child's behavior
How to define boundaries and establish yourself as an authoritative, positive figure
Techniques for managing and influencing your child's emotions
Strategies for managing your own emotions and spreading calmness on your child
Techniques for guiding your children through different situations and teaching them how to deal with different emotions
Instructions on how to deal with students with ODD
And much more
Don't wait for your child to "grow out of" a troublesome behavior. You might unintentionally inflict serious damage to his/her development if you don't react in time. Before taking your child to a therapist and exposing him to strangers, try these proven solutions in the safe environment of your home.
So Scroll up, click on "Buy Now with 1-Click", and Get Your Copy Now