Sex Games for Couples: An Essential Manual for Sexy and Naughty Moments to Spice Up your Love Making and Do not Become Slave of Routines incl (Paperback)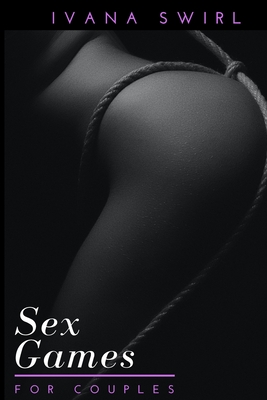 $19.90

Usually Ships in 2-7 Days
Description
---
Are you one of the couples looking to add a bit of excitement and flavor to your sex lives?
You have come to the right place. For partners who have not yet overcome their inhibitions, these games will help them move past by leaving the games' rules to dictate their actions and alleviate any pressure they may feel to be creative. As a result, both of you will enjoy sex without inhibitions that will offer you new ways to ignite your passions and make things hotter.
Great sex is more than merely connecting with your partner physically and getting your needs satiated. To have truly great sex, you need to include intimacy on various levels, such as emotionally, physically, and spiritually. There are not many people who pay attention to spiritual intimacy, but the ones who do will find out that building a foundation of respect and trust will bring about fantastic sex. Emotional intimacy is also essential, and for this reason, you should talk about personal issues during the time you go out together.
- In the first chapter, we will talk about men and women's mindset to better understand what both sexes need and want. How else will you offer to your partner a night to remember if you do not know the critical components of their mindset? Fortunately, we can help you with that too
- In the second chapter, we will talk about sexual fulfillment, and we will include various sexual positions for oral and anal sex. However, you should not forget that intimacy is very important to achieve sexual satisfaction.
- In the third chapter, we will give you several pointers on how to spice up your sex life and how to deal with various problems couples have, especially those who are together for many years.
- In the fourth chapter, we will present you with various games that will help you bring your sex life to a whole new level. Some of these games need no props to be enjoyed, while others may require regular braces easily found in most homes. The length of time involved also differs, with some games allowing you to make them as short or as long as you want them to be.
- In the fifth chapter, we are going to show you how games such as Truth or Dare, Would you Rather, Have I Ever can be played between couples in the most enjoyable and sexy way that will undoubtedly lead to a great time in the bedroom as well as enhance the intimacy between partners.
- In the sixth chapter, we will talk about how you could spice things up a little bit more and bring your bedroom experiences to the next level by analyzing BDSM and Tantric sex massage. With BDSM, you can let your imagination run wild and make the experience as mild or as spicy as you wish.
Don't wait any longer, Buy Your Copy Today