Unbeatable: The Story of the 2018 West Allegheny High School Boys' Soccer State Championship (Hardcover)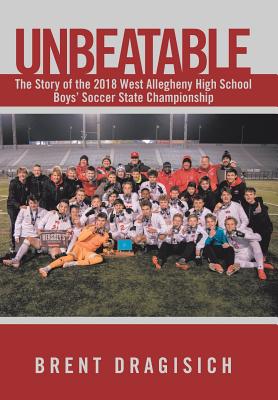 $29.99

Usually Ships in 2-7 Days
All sales of this book are final--it is print on demand and may take up to 2 weeks to arrive.
Description
---
Unbeatable is the uplifting story of the 2018 West Allegheny High School boys soccer team and the season that culminated with a Pennsylvania state soccer championship, the first in program history. The story focuses on the journey of the "Magnificent Seven" senior class, and the team that shared a magical 2018 season. This is a group of boys that have shared a close friendship since the 1st grade, and some even longer. A group that is more than just teammates on the field, they are friends and brothers off of it. We highlight the ups and downs, and the challenges we faced in the early years. Unbeatable looks in depth at the families, the great wins, and the tough losses that we experienced over the years. We take a close look at the emotional games that put a stamp on a legendary 2018 soccer season. Unbeatable is a fun, positive, and uplifting look at this unexpected journey.