Harassment Architecture (Paperback)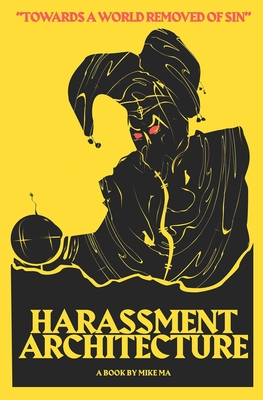 $12.67

Usually Ships in 2-7 Days
All sales of this book are final--it is print on demand and may take up to 2 weeks to arrive.
Description
---
"At a glance, Mike comes off like a 1980s teen movie bully on downers." - Playboy Magazine.
"Mike Ma bragged about crashing a White House press conference." - The Huffington Post. Now, you can read his long-awaited first book. HARASSMENT ARCHITECTURE has been described as an almost plotless and violent march against what the author calls the "lowerworld". Written in many small to medium sized chapters, it's the story of a man who aims to usher in the collapse of America. He is sick on his surroundings, bound by them, but still seeking the way out. This is the third edition of the book, updated last in July of 2021.