Blood Related: Tomorrow Never Came (Paperback)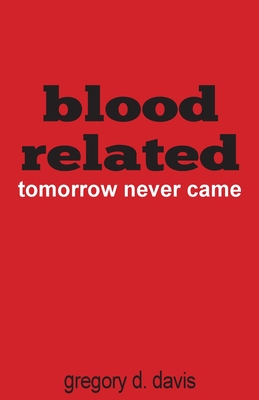 $17.99

In stock with our warehouse--usually ships within 1-7 days. May or may not be in stock at Room.
Description
---
In inner city Little Rock, Arkansas, three cousins had the grand idea that they would tackle the streets and take over the drug game. They rose in the
ranks and gained street "cred" at an alarming pace. Yet, because of dueling egos, they ended up going in separate directions. That split leads to a tragic
string of events that forever changed lives and relationships.
Blood Related tells the gripping true story of a young man who had all the promise life offered. However, the tale became heartbreaking as his family watched him become consumed by the allure of street life. In the end, he paid the ultimate price for something that always takes and never gives back.
This is a narrative of how blood can become soured. How kin can turn on kin. This is tantamount to the Bible's Cain and Abel, the lack of civility
displayed by the Union North of the Confederate South; brother against brother. These are confidences which the entire family knows.
Christopher Dewayne Davis was born a child of promise, of strength, and an occupant of a world out of place with its own humanity. Yet, for the Davis
family, this bundle of joy would grow to be the family's heartbeat until early, one hot summer in 2002, when the beating of his heart would cease, due
to a murderous bullet from an assassin. A motive would be unknown to the world. Local law enforcement would label his death as a cold case, but
despite the label or reasoning, others might use for not solving Christopher's murder, there were no suspicions among kin. As it turns out, it was all
Blood Related.