Hungry: Trust Your Body and Free Your Mind around Food (Paperback)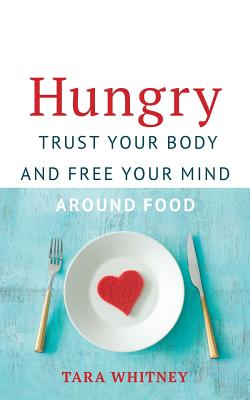 $14.99

In stock with our warehouse--usually ships within 1-7 days. May or may not be in stock at Room.
Description
---
Women's relationships with food and their bodies have become increasingly painful, with no end in sight.
Our culture's and multibillion-dollar diet industry's war on fat has remarkable casualties. Studies reveal that most women in the United States would change their body if they could, even if they're a "normal" weight. Half of all women are trying to lose weight. The diet industry convinces us its weight loss solutions work, despite the fact that nearly all diets lead to weight gain in the long term.
We've been believing we need to lose weight.
We've been believing dieting is the answer.
We've been believing lies.
Hungry. That's what we really are. Our culture is fully immersed in the lie that our own happiness, success, and attractiveness depends on being slim. But this misconception has created a void that deepens when our weight loss attempts end with us binging and overeating. We feel even more defeated when the weight won't stay off and we can't stay on track with our restricted eating plan.
When we fail at dieting, we only blame ourselves.
Even when we finally lose weight, deep down we feel empty. We've been sacrificing and punishing ourselves to have an acceptable body. Instead of feeling confident, all we can do is obsess about food and worry if and when the weight will come back.
Hungry defies what we believe is the cause of our struggles--the wrong kind of food or too much of it, our too-big bodies, and unwanted emotions--and reveals the real causes of food struggles: societal standards of women's beauty that are unattainable, widely prevalent dieting and restricted eating that encourage us to turn away from the wisdom of our own bodies, fear-filled stories and labels that keep us stuck in old patterns, and our attempts to ignore and dismiss how we feel.
There is good news. Moving beyond our struggles with food and our bodies is possible, and we have everything we need, right now, to listen to our own internal guidance. Based on Tara's personal and professional experiences, Hungry shares a solution to moving past the shame, blame, stigma, and subtle yet harmful ways we've been relating to food and our bodies. Each principle in her Connected Eating System has a set of concrete practices that ultimately offers us a way to nourish our bodies, free our minds, and finally satisfy the deep hunger within us.