A Mind of Cheer: How the Philosophy of Cheerleading Can be Applied Through All Aspects of Life (Paperback)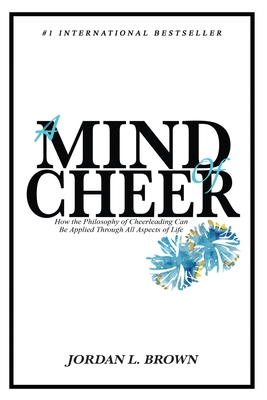 $9.99

Usually Ships in 2-7 Days
All sales of this book are final--it is print on demand and may take up to 2 weeks to arrive.
Description
---
#1 International Bestseller in SIXTEEN Categories in THREE Countries. Including US Categories: Gymnastics, Training, Sports & Outdoors, Inspirational & Personal Growth, Other Team Sports, Body, Mind & Spirit, and Girls & Women. CA Categories: Gymnastics, American Football Coaching, Management & Leadership Training, and Children's GymnasticsBooks. AU Categories: Gymnastics, Football Books, Inspirational, Study Aids, and Dance.
Learn to live each day with empowerment, motivation, and positivity
-just like the cheerleader you are
A Mind of Cheer has been designed to channel the philosophy of cheerleading through all aspects of life. It is an innovative and interactive book for individuals to channel their inner cheerleader through life, goals, and mindset. It is a perfect companion for pre-teens and young adults as they navigate life and develop the power of positivity. Whether out cheering on the field or at home, these principles can guide us each step of the way.
With each chapter tackling specific keys to personal growth, A Mind of Cheer teaches us how to keep the illuminating spirit alive by practicing the cheerleading concepts designed within.
Includes:
empowering affirmations

journal pages featuring writing prompts

thought-provoking discussions

goal-setting outlines
From learning the power of positivity to leadership skills and making a positive impact, A Mind of Cheer is the perfect book to keep life cheerful within one's self, others, and our magical world.