Political Parties: A Sociological Study of the Oligarchial Tendencies of Modern Democracy (Paperback)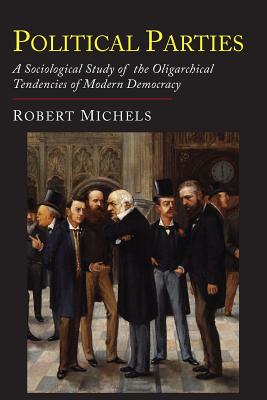 This item is not available to order from Room.
Description
---
2016 Reprint of 1962 Edition. Full facsimile of the original edition, not reproduced with Optical Recognition Software. This work, first published in German in 1911 introduced the concept of iron law of oligarchy. It is considered one of the classics of social sciences, in particular sociology and political science. This work analyzes the power structures of organizations such as political parties and trade unions. Michels' main argument is that all organizations, even those in theory most egalitarian and most committed to democracy - like socialist political parties - are in fact oligarchical, and dominated by a small group of leadership. The book also provides a first systematic analysis of how a radical political party loses its radical goals under the dynamics of electoral participation. The origins of moderation theory can be found in this analysis.