Virtual Cities: An Atlas & Exploration of Video Game Cities (Hardcover)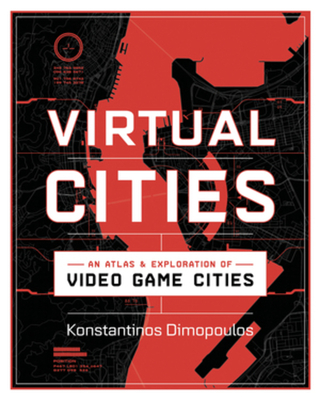 $30.00
Usually Ships in 2-7 Days
Description
---
Immerse yourself in 45 spectacularly imagined virtual cities, from Arkham City to Whiterun, in this beautifully illustrated unofficial guide.
Spanning decades of digital history, this is the ultimate travel guide and atlas of the gamer imagination. Dimopoulos invites readers to share his vision of dozens of different gaming franchises like never before: discover Dimopoulos's
Half-Life 2
's City 17,
Yakuza 0
's Kamurocho,
Fallout
's New Vegas,
Super Mario Odyssey
's New Donk City, and many more. Each chapter of this virtual travel guide consists of deep dives into the history and lore of these cities from an in-universe perspective. Illustrated with original color ink drawings and—of course—gorgeous and detailed maps, readers can explore the nostalgic games of their youth as well as modern hits. Sidebars based on the author's research tell behind-the-scenes anecdotes and reveal the real-world stories that inspired these iconic virtual settings. With a combination of stylish original maps, illustrations, and insightful commentary and analysis, this is a must-have for video game devotees, world-building fans, and game design experts.
About the Author
---
Konstantinos Dimopoulos studied urban planning and city geography for 10 years and holds a PhD. He has worked on the cities, settlements, and maps of several games including MMO Seed, The Sinking City, and more. He lives in Athens, Greece.