Dragons in the Snow: Avalanche Detectives and the Race to Beat Death in the Mountains (Paperback)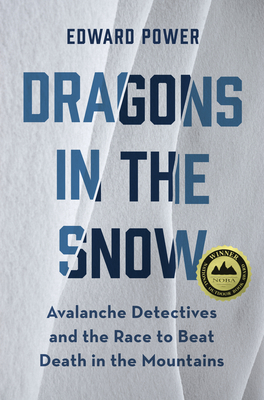 $19.95
Email or call for price.
Description
---
2020 National Outdoor Book Award Winner - Outdoor Literature Edward Power sets the reader down in the midst of a February 2017 blizzard that raked Utah's Uinta Range as nine snowboarders made their way into the backcountry for a day of intense adventure. As the boarders were taking their first turns, expert avalanche forecaster Craig Gordon was tracking the storm and its impact, posting one of the most dire avalanche forecasts and warnings in his career. In Dragons in the Snow, Power delves into the research and science behind avalanche forecasting and rescue, weaving in the art of backcountry skiing as well as dramatic tales of avalanche accidents, rescues, and recoveries. And he paints compelling portraits of the men and women who have made the study of avalanches their life's work. The tales told by these avalanche forecasters, as well as the stories of the backcountry riders who may wake the dragon make for not just a compelling read, but also a powerful tool for raising avalanche awareness in everyone who plays in the winter backcountry.