The Fix Is Still in: Corruption and Conspiracies the Pro Sports Leagues Don't Want You to Know about (Paperback)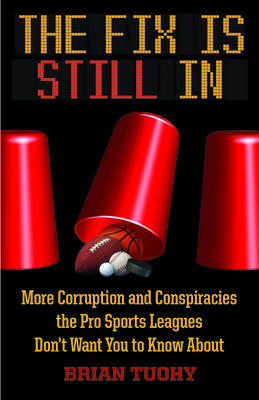 $16.95
This item is out of stock with our warehouse. Some recently published books may be in stock @ Room. Email to check.
Description
---
The sports entertainment complex generates 73 billion dollars per year for owners, players, investors, and advertisers. With that much money at stake, do you really think that the sports profiteers are leaving anything to chance? Brian Touhy, the renegade expert sports watchdog, has once again gathered the facts and figures that expose the abject, greedy collusion of professional sports leagues. Anything goes as long as the fans keep buying tickets and merchandise Touhy's first book, The Fix Is In: The Showbiz Manipulations of the NFL, MLB, NBA, NHL, and NASCAR , blew open the doors on modern sports fixing. It's a decade later, and the fixers are bolder than ever. Kayfabe, a term used by professional wrestlers to describe the artifice and fakery specific to their craft, has applications far beyond that realm--as is evidenced by the New York Times using it to describe soccer great Neymar da Silva Santos rolling around the pitch in exaggerated pain. Have professional sports given up all pretense of pure chance and competition? The Fix is Still In demonstrates that from tax-funded stadiums to staged hockey fights, sports in America is the surest way to separate you from your money.
About the Author
---
Wisconsin resident Brian Tuohy is a sports-fixing researcher who has testified before the United States Supreme Court as an expert. He is a frequent contributor to sports radio and print media outlets.