My Very Own Special Particular Private and Personal Cat (Hardcover)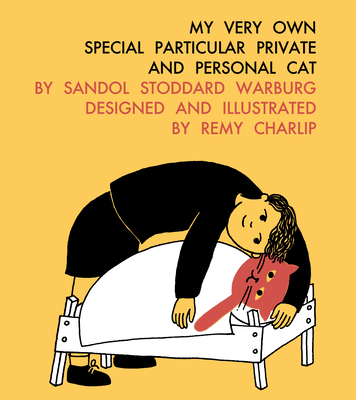 Description
---
A lively, loving child is taught a thing or two about boundaries by his very own special, most particular cat in this picture book illustrated by the legendary three-time NYT Best Illustrated recipient Remy Charlip.
This is a story about a boy and his very own special, particular, private, and personal cat--a cat he orders around, puts on his lap, and even dresses up and tucks into bed But the cat has other plans, and its very own special, particular, private, and personal inner life. After all, everyone knows that you can't ever really own a cat... The story's climax, warm and friendly, yet firm, is all about how to claim the space we each need for ourselves. Many children and adults have undoubtedly felt just as this cat does
Designed and illustrated by the prolific and visionary Remy Charlip, this picture book is about boundaries and independence, identity and belonging, friendship and respect--all told through a playful and witty rhyming text from Sandol Stoddard Warburg.
About the Author
---
Sandol Stoddard Warburg was the author of many wonderful books for children, including the perennially popular I Like You and the Literary Guild's all-time bestselling book The Doubleday Bible for Children. She is also the author of The Hospice Movement, which helped launch the concept of hospice care in America, and several other books.Remy Charlip was the author and illustrator of such beloved children's books as Dress Up and Let's Have a Party, Fortunately!, and Where Is Everybody? An artist, choreographer, teacher, and founding member of the Merce Cunningham Dance Company, Charlip viewed his wide-ranging artistic endeavors as similar in spirit, calling them all forms of "internal dance." He wrote or illustrated dozens of children's books, winning three New York Times Best Illustrated awards and a first prize for illustration at the Bologna Book Fair.