Desire & Devour: Stories of Blood & Sweat (Paperback)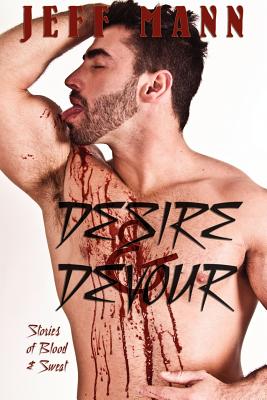 $15.00

Usually Ships in 2-7 Days
All sales of this book are final--it is print on demand and may take up to 2 weeks to arrive.
Description
---
Desire. The longing for the touch of men. The edge of hunger. The need for supplicants craving a sweaty embrace, a passionate tryst in the dark. Devour. To drink, to dispatch, to swallow. To quench one's unimaginable thirst. To leave an empty vessel behind as one walks away that night. More than a hundred and fifty years before Dracula ever touched English soil, Scottish Highlander Derek Maclaine became one of the undead to bring a terrible vengeance on those who had taken the man he loved. But revenge could not sate his appetites for sweat and blood through the years; an immortal learns to survive, to love again, as the lives of mortals are bright and brief flames that attract vampires like amorous moths. Award-winning author Jeff Mann has collected his erotic and powerful stories of Derek's unlife, adventures that travel centuries and the globe. Loosen your collar, bare your throat, sigh in expectation but do not forget to shiver as this burly and brawny stalker of men steps behind you, to brush his beard against your neck as his hands grasp you where you most need.