Missy Hyatt: First Lady of Wrestling (Paperback)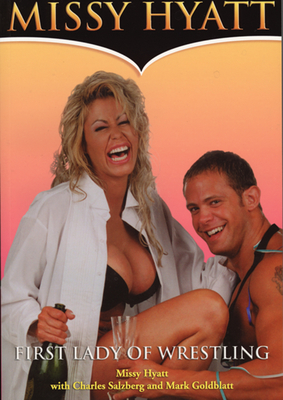 $17.95
This item is out of stock with our warehouse. Some recently published books may be in stock @ Room. Email to check.
Description
---
Missy tells all ... and there is a lot to tell. First came Missy. Then came Sable, Sunny, Chyna, and the rest. Missy Hyatt was professional wrestling's first character -- the original sexy "socialite" sidekick whose trademark Gucci purse and tough-girl attitude made her the most loved -- and most hated -- woman in wrestling. Now, fifteen years after she first shimmied up to the ring, Missy Hyatt takes fans inside the world of wrestling. From her high school days as a hard-core fan, cheering from her living room, to the cover of Wrestler magazine, Missy has done it all. In this no-holds-barred memoir, Missy discloses the behind-the-scenes secrets of table-throwing, chair-smashing, hair-pulling, and the technique of "juicing" -- how wrestlers make themselves bleed on cue. Find out about her intimate relationships with Jake the Snake, Wonder Years' Jason Hervey, Hot Stuff Eddie Gilbert, and many many more. Missy has worked with wrestling's biggest stars, from Hulk to Jesse, from Vince to the Rock, and she tells everything.
About the Author
---
Missy Hyatt created her blonde bombshell character in 1985, and has since served as a valet, manager, announcer, and wrestler. Mark Goldblatt has been published in The New York Times, New York Newsday, and Commentary. Charles Salzberg has appeared in New York, Esquire, and GQ.