The Dialogues of Luisa Sigea: Or; Sotadical Satire on the Arcana of Love and Venus (Paperback)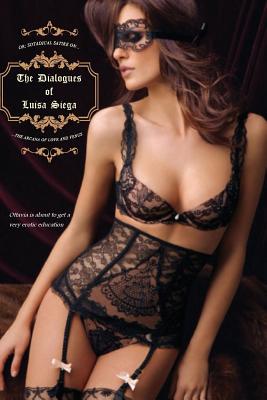 $14.99

Usually Ships in 2-7 Days
All sales of this book are final--it is print on demand and may take up to 3 weeks to arrive.
Description
---
TULLIA. Give me a kiss: it will be my viaticum for rest.
OTTAVIA. I offer thee my mouth, lips, and my whole person; take of me whatever pleasures thou wilt, I am wholly thine.
TULLIA. O the kisses that Jupiter would envy me O the delightful embraces O the seducing handling Allow me to fall asleep so, with my mouth laid between thy paps, one hand placed upon thy garden, the other grasping those hard and compact thighs: as Mars was wont to sleep with his Cypris. When I shall be freed from sleep, I shall resume my discourse, and, with the same truthfulness as I began, I shall finish what remains over and above, darling maid, my lady.
The night before Otavia is due to wed Tullia takes it upon herself to educate the naive young lady on all the physical delights of which she is soon to be intimately acquainted. In free and uncensored discourse the Tullia describes in wantonly graphic detail the manner in which the female form is purposed to attain the utmost in orgiastic heights. From the alter of Venus to the sceptre of Priapus, through sapphic tutelage to group-menages with two virile and willing men Octavia will come away with an innate knowledge of debauchery enough to truly satisfy her betrothed's most lascivious desires.
This gem of erotica brims with classically Grecian debauchery, written in an enlightening prose that exudes a sense of the forbidden. Referred to in literary circles as 'whore dialogues', and based upon the knowing guidance of one elder to the younger, The Dialogues Of Luisa Sigea is a fine addition to any collection of the once-suppressed.