Stop and See: A Journal by E. C. (Paperback)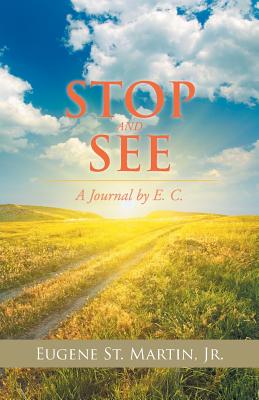 $13.99

Usually Ships in 2-7 Days
All sales of this book are final--it is print on demand and may take up to 2 weeks to arrive.
Description
---
This book encourages us to stop and see the beauty right before us, the beauty in other people, in ourselves, in nature, and in God. It is a journal of E. C.'s thoughts, reflections, prayers, and desires as he goes about his life--going to church, visiting friends, working, teaching tennis, and playing tennis.
This book includes a story about E. C. singing in his church choir. And there is a letter to a young person who is searching for his calling, searching to find his song . . . to find his unique swing. Also there is a story exploring the meaning of Christmas from a different angle.
This book is an invitation for us all to stop and see the beauty and love that are right before us . . . to breathe in, to breathe out, to see that beauty and love right before us, which have been there all along.