My Life and Loves: Volume Two (Paperback)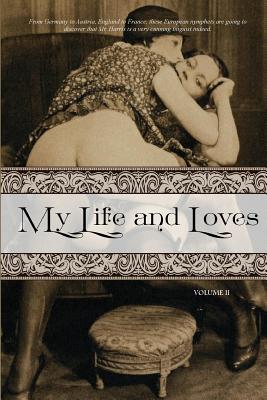 $18.99

In stock with our warehouse--usually ships within 1-7 days. May or may not be in stock at Room.
All sales of this book are final--it is print on demand and may take up to 3 weeks to arrive.
Description
---
"Non ti scordare di me" (Don't forget me), and then, putting her arms round my neck, "We were one, weren't we?" And she kissed me with clinging lips. And if it wasn't a word that ravished me, it was a gesture of sacred boldness. As she gradually came to understand how her figure delighted me, she cast off shame and showed me that the Swedish exercises she practiced day after day had given her lovely body the most astonishing flexibility. She could stand with her back to a wall and, leaning back, could kiss the wall with her head almost on a level with her hips, her backbone as flexible as a bow. To me she was the most fascinating mistress and companion with a thousand different appeals. To see her in her triumphant nakedness strike an attitude and recite three or four lines, and then take the ultra-modest pose of the Florentine Venus and cover her lovely sex with her hand was a revelation in mischievous coquetry. Frank Harris is one of America's literary luminaries, and whether you consider him a Walter Mittyesque fantasist or a man who wrote just as he lived, there is no doubt that he had a very extraordinary life indeed. In Volume II of his work My Life and Loves he recounts with unrestrained abandon his literary tour of Europe, surrounding himself with poets and scholars, Lords and Princes. And at every border how he falls head over heels in lust with a bevy of naive but eager nymphets. Whether it be Bavarian beauties, English roses, Greek damsels, or French debutantes. Lisette, Jeanne, Mary, and Lisette are about to discover that Mr Harris is a very cunning linguist indeed. Mixing historical fact with a sprinkling of artistic license, Frank Harris paints a romantic picture of late nineteenth century romantic Europe, where art and philosophy dance hand and hand, while poetry plays a merry enticement of the heart. Between rubbing shoulders with figures such as Alfred Tennyson, Lord Wolseley, Princes of Monte Carlo, and starlets of the stage, Frank regales us in the wildest of ruttings and the most scandalous of seductions in a wonderfully graphic prose that bounds along at the insatiable pace of its protagonist and author. Locus Elm Press is proud to present this first volume, considerately presented and carefully edited for your reading pleasure. Volumes I, III, and IV, also available.