My Life and Loves: Volume One (Paperback)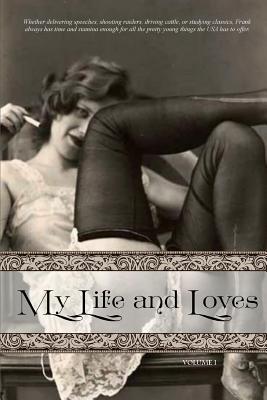 $17.99

In stock with our warehouse--usually ships within 1-7 days. May or may not be in stock at Room.
All sales of this book are final--it is print on demand and may take up to 3 weeks to arrive.
Description
---
"Kiss me, my love, and go if you must. Shall I see you tomorrow? There " she cried as with a curse, "I've given myself away: I can't help it; oh, how I want you always: how I shall long for you and count the dull dreary hours Go, go or I'll never let you-" and she kissed and clung to me to the door.
"Sweet-tomorrow " I said, and tore off. Of course it is manifest that my liaison with Mrs. Mayhew had little or nothing to do with love. It was demoniac youthful sex-urge in me and much the same hunger in her, and as soon as the desire was satisfied my judgment of her was as impartial, cool as if she had always been indifferent to me. But with her I think there was a certain attachment and considerable tenderness. In intimate relations between the sexes it is rare indeed that the man gives as much to love as the woman.
Frank Harris is one of America's literary luminaries, and whether you consider him a Walter Mittyesque fantasist or a man who wrote just as he lived, there is no doubt that he had a very extraordinary life indeed. In his four volume work My Life and Loves he recounts with unrestrained abandon how he went from English School border to deck hand, to rancher, and then from student to Lawyer. And at every turn of his life how he falls head over heels in lust with a bevy of naive but eager beauties. Whether it be the wife of his employer, or the daughter of another, young or old, black or white, Frank does not discriminate when it comes to enjoying the many fruits of his labors. Lilly, Rose, Mrs. Mayhew and Sophy are about to get a very thorough education from a very keen and knowledgeable young man of the world.
Mixing historical fact with a sprinkling of artistic license, Frank Harris paints a romantic picture of the late nineteenth century booming USA, where ambition knew no limits and money could buy anyone and anything. Between rubbing shoulders with figures such as Walt Whitman, and witnessing the Great Fire of Chicago, Frank regales use in the lewdest of couplings in a wonderfully graphic prose that bounds along at the insatiable pace of its protagonist and author.
Locus Elm Press is proud to present this first volume, considerately presented and carefully edited for your reading pleasure. Volumes II, III, and IV, also available.