The Boudoir, Volumes 5 and 6: A Magazine of Scandal, Facetiae Etc (Paperback)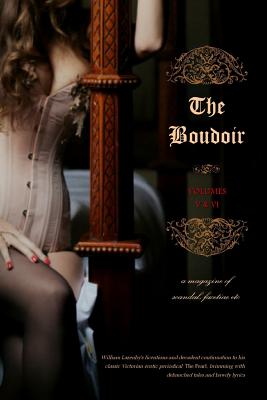 $11.99

Usually Ships in 2-7 Days
All sales of this book are final--it is print on demand and may take up to 3 weeks to arrive.
Description
---
Locus Elm Press is proud to present William Lazenby's continuation of his infamous and genre defining Victorian erotic periodical The Pearl. Within the pages of The Boudoir: a magazine of scandal, facetiae etc are found the classically debauched tales of 'The Three Chums', 'The Adventures and Armours of a Barmaid', and 'Voluptuous Confessions of a French Lady of Fashion' interspersed with bawdy tales of utmost licentiousness and songs and poems equally graphic.
Volumes V & VI, anonymously written during the 1880's, considerately presented hear-in as originally published and indexed, is a sound source of titillation. With tales including lesbian tribadism, gamahuching, menages-a-plenty, and the finest lashings of BDSM tossed in for good pleasure, this collection will be sure to pique the interest of those a fan of the genre.
Dip in... it's very hot.
Volumes I & II and Volumes III & IV are also available from Locus Elm Press.