The Goblin Emperor (Compact Disc)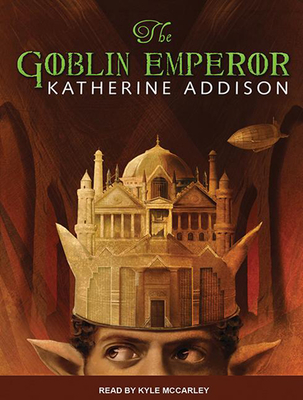 $49.99
Email or call for price.
Description
---
The youngest, half-goblin son of the Emperor has lived his entire life in exile, distant from the Imperial Court and the deadly intrigue that suffuses it. But when his father and three sons in line for the throne are killed in an accident, he has no choice but to take his place as the only surviving rightful heir. Entirely unschooled in the art of court politics, he has no friends, no advisors, and the sure knowledge that whoever assassinated his father and brothers could make an attempt on his life at any moment. Surrounded by sycophants eager to curry favor with the na ve new emperor, and overwhelmed by the burdens of his new life, he can trust nobody. Amid the swirl of plots to depose him, offers of arranged marriages, and the specter of the unknown conspirators who lurk in the shadows, he must quickly adjust to life as the Goblin Emperor. All the while, he is alone, and trying to find even a single friend...and hoping for the possibility of romance, yet also vigilant against the unseen enemies that threaten him, lest he lose his throne-or his life.
About the Author
---
Katherine Addison is a pseudonym for Sarah Monette, and she is the author of numerous short fiction titles and two collections. Her short fiction has been selected by "The Year's Best Fantasy and Horror" and "The Year's Best Science Fiction." Katherine lives near Madison, Wisconsin.

Kyle McCarley is a voice-over actor whose credits include the video games Dragon Nest, Vindictus, and MapleStory, and the audiobooks "Forgotten Realms: The Shadow Stone" by Richard Baker and "Nightingale" by "New York Times" bestselling author David Farland.