Perdu Sous La Banquise: Parcs Canada Découvre Le HMS Investigator (Hardcover)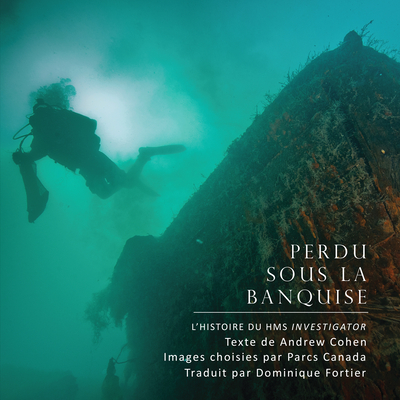 $29.99
This item is out of stock with our warehouse. Some recently published books may be in stock @ Room. Email to check.
Description
---
L'histoire de l' quip e du HMS Investigator et de la r cente d couverte de son pave par une quipe d'arch ologues subaquatiques de Parcs Canada.

En 1850, le capitaine Robert McClure et l' quipage du HMS Investigator furent d p ch's la recherche de survivants de l'exp dition de sir John Franklin partie cinq ans plus t t. Ils ne parvinrent pas retrouver les navires perdus, mais r ussirent identifier la derni re portion du passage du Nord-Ouest la conqu te duquel s' tait lanc Franklin. Apr's avoir essuy maints revers, chapp de peu au scorbut et failli mourir de faim, l' quipage fut rescap par un d tachement d'hommes de la Marine royale partis du HMS Resolute en tra neaux. L'Investigator fut abandonn la baie de la Mis ricorde en 1853.



En 2010, Parcs Canada chargea une quipe d'arch ologues de retrouver les restes de l' pave. Cent soixante ans plus tard, malgr de spectaculaires avanc es technologiques, une mission dans l'Arctique constituait toujours un formidable d fi. Parcs Canada r ussit n anmoins retrouver l'Investigator, dont l' pave fut d couverte en excellent tat au fond de la baie de la Mis ricorde, au large de ce qui est aujourd'hui le parc national Aulavik.



Perdu sous la banquise relate la fascinante et tragique quip e de Robert McClure tout en faisant la part belle l'histoire de l'exploration moderne de l'Arctique canadien. Richement illustr , l'ouvrage pr sente des gravures d' poque des exp ditions de Franklin et de McClure ainsi que les premi res images sous-marines du HMS Investigator et des art facts entourant l' pave, iconographie o pass et pr sent se r pondent.