Nineteenth-Century Photographs and Architecture: Documenting History, Charting Progress, and Exploring the World (Hardcover)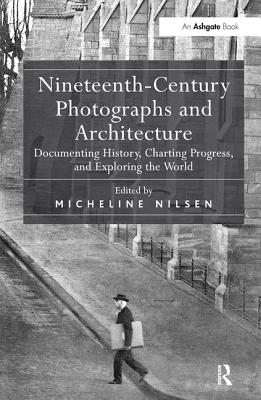 This item is not available to order from Room.
Description
---
Eschewing the limiting idea that nineteenth-century architecture photography merely reflects functionality, the objective of this collection is to reflect the aesthetic, intellectual, and cultural concerns of the time. The essays hold appeal for social and cultural historians, as well as those with an interest in the fields of art history, urban geography, history of travel and tourism. Nineteenth-century photographers captured what could be seen and what they wanted to be seen. Their images informed of exploration, progress, heritage, and destruction. Architecture was a staple subject for the first generation of photographers as it patiently tolerated the long exposures of the early processes. During its formative decades photography responded to evolutionary cultural forces of market and artistic production. Photographs of architecture reflected a specific political or social context modulated through individual points of view. For this reason, the examination of each photographic image as a primary visual document and an aesthetic object rather than a technical milestone on a chronological trajectory affords a richer multi-faceted approach to the extensive and complex corpus of photographs taken by photographers all over the world. This project acknowledges the importance of technique in the early decades of photography but focuses on the thematic content of the material. It places the photography of architecture in an international context under the contemporary critical lens sharpened by theoretical and cultural examinations of the topic.
About the Author
---
Micheline Nilsen is Associate Professor of Art History, Indiana University South Bend, USA.