Once Upon a China (Paperback)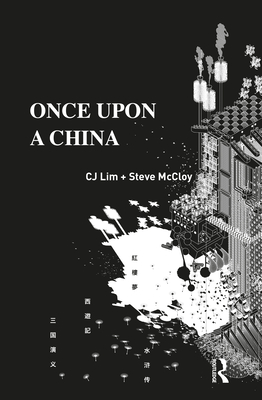 $32.95
This item is out of stock with our warehouse. Some recently published books may be in stock @ Room. Email to check.
Description
---
Once Upon a China is an unconventional architectural story of great beauty, empathy, honour and sadness. The chapters are ingenious reimaginations of 'Dream of the Red Mansion', 'Journey to the West ', 'The Water Margin', and 'Romance of the Three Kingdoms', and are conceived as specific themes of Chinese identity: domesticity, consumerism, democracy and adaptability. These four seminal pre-modern fictions contain diverse voices and philosophical perspectives on history as well as satires that have defined past developments of Chinese societies, politics and the built environment.
Comics is an unorthodox but extraordinary medium for architectural speculations. The eccentric characteristics of comic-inspired drawings in this book enrich the processes of conception and conceptualisation of design - their fragmented yet sequential nature proves versatile in the imagination of spatial experiences, enabling the complex stories of place, brief and building to materialise. At the same time, the politicisation of architecture through comics engenders a sense of optimism to reappraise Chinese design futures and critical thinking beyond the exuberance of non-contextual Western capitalist models.
About the Author
---
CJ Lim is the Professor of Architecture and Urbanism at The Bartlett UCL and founder of Studio 8 Architects. He has held a long preoccupation with architectural storytelling, exploring how narratives from literature, history, politics and humanity can inform the innovation of resilient architecture and cities. His other authored books published by Routledge include 'Short Stories: London in two-and-a-half dimensions' (2011), 'Food City' (2014), 'Inhabitable Infrastructures: Science fiction or urban future?' (2017) and 'Smartcities, Resilient Landscapes and Eco-warriors' (2019).Steve McCloy is a practicing architect based in London and co-founder of McCloy + Muchemwa. He has worked on a wide variety of projects from public installations and private homes to civic buildings, polar research stations and sustainable urban developments. He has a long-standing association with Studio 8 Architects.