The Machine That Breaks Time: How AI Will Expose and Exploit the True Nature of Existence (Paperback)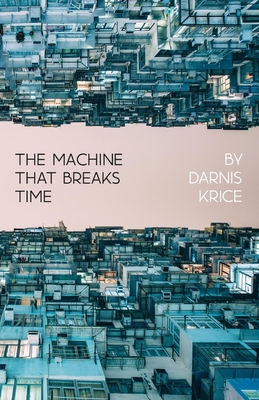 $14.99

In stock with our warehouse--usually ships within 1-7 days. May or may not be in stock at Room.
Description
---
Einstein penned a letter in his final days.

In it, he wrote, "The distinction between past, present and future is only a stubbornly persistent illusion."

The Machine That Breaks Time asks the question: What if he was right?

While most of the writing on the subject is entombed in academic texts, The Machine That Breaks Time uses short installments, plain-spoken language and pop culture references to paint an astounding picture of four-dimensional spacetime for the curious layperson. The book is a roadmap to consider - and finally visualize - the impossible implications of something called Block Universe Theory.

The book then harnesses this vision of time and leaps headlong into another mystifying topic: the singularity (the moment technological growth becomes uncontrollable and irreversible).

For the first time, everything from the existence of free will, to reincarnation, to time travel is examined through both of these lenses at once.

In the end, the author invites the reader to consider how the rise of artificial intelligence will expose this "stubbornly persistent illusion." And then, how it might be exploited - to turn time inside out.
About the Author
---
Darnis Krice spends a lot of time thinking about time. Maybe, too much. He spans from the Midwest to Brooklyn to somewhere outside the US, I suspect. He may or may not weigh more than a Buffalo nickel.

Darnis loves his children more than anything in the world, but is not entirely convinced they exist. He's optimistic about the future - in a way. He hopes to be brought back to life. To provide a shoulder for Socrates to cry on.