Vegan Babies First Foods: Quick and Simple Meals and Purees for a Happy and Healthy Vegan Baby (Paperback)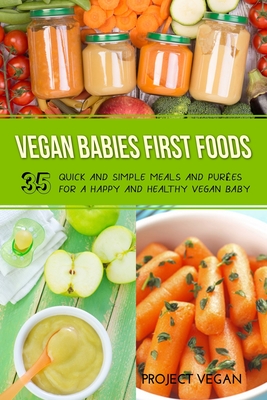 $7.99

Usually Ships in 2-7 Days
All sales of this book are final--it is print on demand and may take up to 2 weeks to arrive.
Description
---
You know the amazing results veganism can produce by following the lifestyle yourself, or maybe you've seen the positive changes in one of your friends. You probably can't wait to share the benefits of veganism with your baby. Well, you're in luck Veganism is just as healthy for babies as it is for adults. In fact, the Academy of Nutrition and Dietetics have deemed a plant-based diet is healthy at any age, including throughout infancy. However, just like you'd wean your baby with any other diet, you'll need to be very strict with what you feed your baby to ensure he/she is in perfect health.You need to be careful not to exclude nutrients that are only found in certain foods; in particular, you should try to incorporate foods with vitamin D, calcium and vitamin B12 as these nutrients are primarily only found in animal foods, just like with any diet. It will take patience, trial and error to perfect. The goal of this book is to highlight the most healthy and nutritious recipes for your baby, from their first pur e to their first vegan burrito, when and how to introduce fruits, veggies and other harder to ingest foods and how to make delectable delights that even the pickiest eaters will enjoy.