Making 'em Cheer: We Lead! We Succeed! (Paperback)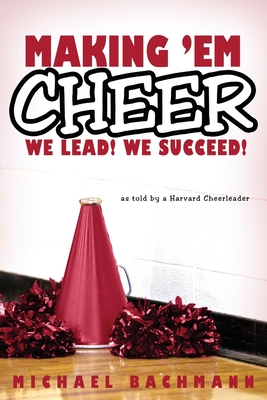 $17.99

Usually Ships in 2-7 Days
All sales of this book are final--it is print on demand and may take up to 2 weeks to arrive.
Description
---
Why are so many people joining cheerleading every year? People are naturally drawn to this great sport and Michael Bachmann can tell you why. Michael cheers on the Harvard University Cheerleading team, and has been since his freshman year. He provides you a background on the sport and describes all of the good stuff that's happening with it Most important, the book teaches you about the confidence, trust, and leadership that are developed through cheerleading. Each chapter offers a glimpse of Michael's life as a cheerleader and addresses strategies on how to do well in school to prepare for college and beyond. Targeted to both those already in the cheer zone and anyone considering joining in, this book is a must read.