Finn's Clock (Paperback)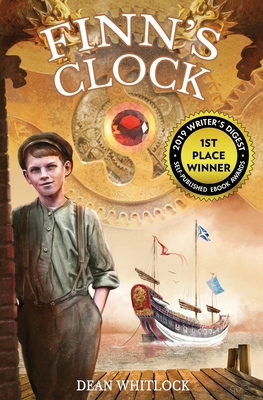 $16.00

In stock with our warehouse--usually ships within 1-7 days. May or may not be in stock at Room.
All sales of this book are final--it is print on demand and may take up to 3 weeks to arrive.
Description
---
It's 1853, Boston, Massachusetts, and young Finn O'Neill is learning the trade of a boatman on the harbor. He and his father row for a young clock mender, Peter Jenkins, ferrying him out though the ship channels every day to offer inbound shipmasters his services for their chronometers. One morning, a sea-going Chinese junk appears out of a thick fog and sets Finn's life on its ear. The junk carries Matthew Lawson, a Boston merchant who disappeared in China over 50 years ago but looks hardly a day older. And his half-Chinese daughter, An-Ming - smart, commanding, and headstrong as a Malay pirate. Mr. Lawson hires Peter to repair his fantastic Chinese clock and to build a new one as precise and sturdy as a chronometer. Through Peter, Finn learns that the clock is the key to Mr. Lawson's apparently endless life.
But Finn's own life isn't so easy. He's Irish, poor, and the son of Da O'Neill, a moody man with a fondness for drink, a penchant for brawling, and a worsening cough that rattles deeper in his chest every day. An-Ming becomes Finn's friend and confidant, only to become the focus of several violent attempts at abduction. In the final incident - played out within the city-wide excitement surrounding the launch of the world's largest clipper ship - Da O'Neill and Peter are shanghaied. Finn himself barely escapes with the unconscious An-Ming. Using his knowledge of the channels and tides in the harbor, he is able to save Peter from a long trip to Africa. Rescuing his father proves much more difficult, and then Finn must face losing him again. Nothing can save his da from disease. Except perhaps the clock. How far is Finn willing to go to save him?